New Scenic Backdrop Rentals Now Available
Many of you have asked us what we will be building during the late spring and summer months as you begin to plan your fall productions and events.  So, here is an insight into our recent production and development plans.
FROZEN Backdrop Series
During the past six weeks, we have released four of our new designs for FROZEN. The FROZEN Backdrop Series will have of a total of six new designs.  We will offer these new designs in four backdrop sizes to support virtually any venue. TheatreWorld has designed our Frozen Series to support Event Planners and Dance companies, at least initially. (We do not anticipate main stage production availability in the near future.)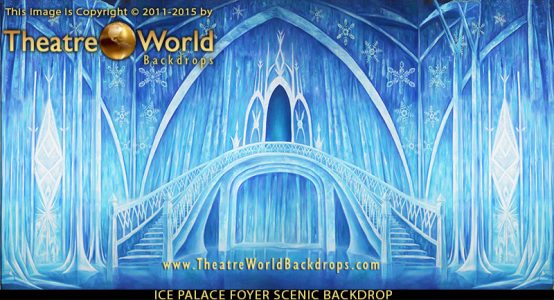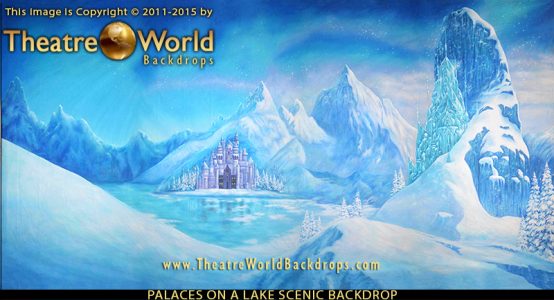 New Fairy Tale Themed Backdrop Rentals for Stage Shows, Dance Recitals and Events
In addition to the Frozen series, our teams have designed a series of upbeat, colorful new scenic backdrops to support many of the most popular Fairy Tale themes. Our Fairy Tale backdrops will enhance Events, Dance Recitals and Stage productions of all levels of complexity. ALICE IN WONDERLAND, BEAUTY AND THE BEAST, CINDERELLA, FROG PRINCE, JAMES AND THE GIANT PEACH, LION KING, SLEEPING BEAUTY, and more, are all available in multiple sizes and ready to support your Summer and Fall productions.  (Yes, these new backdrop rentals are available as part of our Summer Specials.)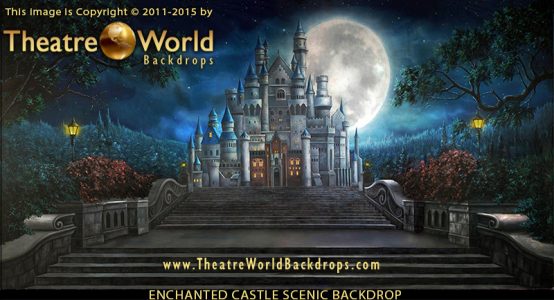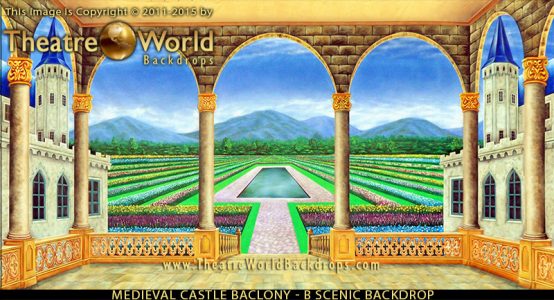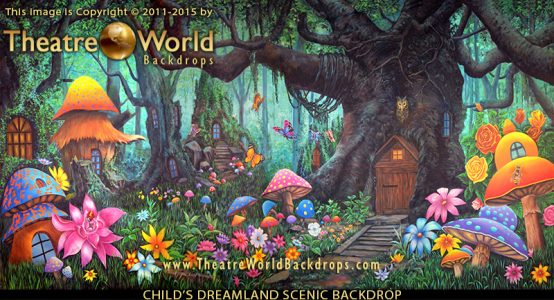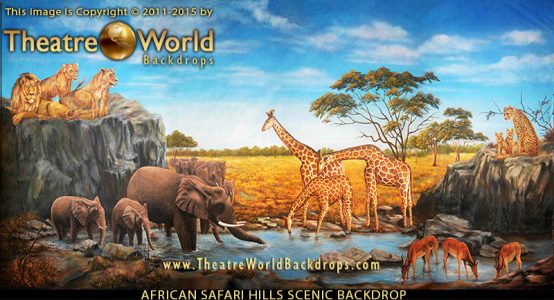 TheatreWorld Backdrops teams have additionally designed and released many new spectacular scenic hand-painted backdrops to support popular Main Stage Titles, Dance Recital and Event-themed productions across a wide spectrum.  During the past several months, we are pleased to report that the TheatreWorld Team developed, produced, and released fifty new, magnificent backdrops. As always, these designs were executed to the highest standards in the industry.
What's Happening at TheatreWorld This Summer?
During the remainder of the summer months, we have scheduled circa eighty new scenic backdrops for production. Thirty will be new designs that will support a wide gamut of places, themes, and general scenic landscapes. We have already posted most of these new backdrops on the TheatreWorld website. (Look for the "Coming Soon" indicators.)  Don't hesitate to email or call us to discuss these new designs with our team.
Please visit TheatreWorld's Latest Backdrops Page to view all the new designs. You can also follow us on Facebook to see highlights of new releases as we introduce them to our backdrop rental inventory.
Our customer services teams look forward to assisting you to plan and produce your fall and holiday events.  Please try TheatreWorld's Wish List feature to assist in planning your next event and scheduling your teams' selections.  Schedule early to ensure you have the exact the scenic imagery you envision, and the best quality backdrops available to treat your audiences to a very memorable show or event.
Thank you to everyone who selected TheatreWorld Backdrops to support their shows, events, and recitals last season.  We are honored to work with all of you. We truly appreciate all the positive comments and mail we receive from you and your production teams.  In addition to our development and productions over the summer, we will be strengthening our systems to service you even better next season.
HAVE A GREAT SUMMER –  The TheatreWorld Team