Peter Pan the Musical
With all of the entertainment options out there, musical theatre has a ton of competition. Some have wondered what's in store for stage productions in the future. That is exactly why we are so glad to hear about NBC's plan to share a live production of PETER PAN THE MUSICAL on prime time television. NBC did something similar last year with THE SOUND OF MUSIC. It's great to see that the public's response has lead to another live television production.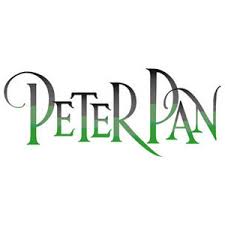 NBC aired a rendition of PETER PAN THE MUSICAL in 1955, following the very well-received original Broadway run. The production featured Mary Martin and Cyril Richard, both from the Broadway production, and drew in 65 million viewers. That's a great number today. In 1955, however, an audience of that size constituted the largest television audience for a single program at the time. NBC has green-lighted yet another opportunity for Peter, Wendy and the rest of the gang to share the production on national television.
Casting PETER PAN
Christopher Walken accepted the role of Captain Hook earlier this month. Walken is a great choice as he is not only an accomplished in Hollywood, but also has an extensive number of theatrical credits. Just this week, NBC announced that Allison Williams of HBO's Girls will play the lead role of Peter. This keeps the tradition of female leads playing Peter Pan alive and suggests the upcoming production will follow a traditional presentations of the script.
There are many theories regarding the tradition of casting female leads in this production. They range from a symbolic choice, representing Peter's resentment of ever becoming a man, to the fact that English laws forbid children to appear on-stage after 9 PM. Yet another theory is that the role is just too vocally demanding for a younger actor.
Regardless of the origins of the tradition, NBC has selected Williams. (Who does have at least some stage credits to her name.) It was rumored that Miley Cyrus was being sought out for the role, but no word on whether NBC was planning on a "twerking" Peter Pan. The rest of the cast is yet to be announced and most likely yet to be cast.
Good News for the Theatre Community
We are beyond excited to see that musical theatre is being shared via more mediums. It is a good sign for the Arts and is just another way that theatre is staying alive and making its mark even as technology advances. No word yet on who will serve as Creative Director or otherwise develop the sets, but as it is a network television production they are sure to be stunning. What we do expect is for this production to kick start a trend in PETER PAN productions in the spring of 2015 as a result of the fan fervor that the television airing will create. Like us, we are sure that you will be tuned in to the live performance this coming December. Oh, and if you had any questions on whether Allison Williams can handle the vocals check out the clip below.