2015 USITT Conference and Stage Expo Wrap Up
Our TheatreWorld Backdrops Team enjoyed their visit to the USITT convention in Cincinnati. (Even though it was just a bit on the brisk side for our Florida-based team!)  Everyone at the convention was extremely friendly and we were happy to meet so many of you face-to-face.  It is always a pleasure to receive direct feedback and listen to what you are planning in the future.  A special thank you to all the customers who stopped by our booth. We enjoyed hearing how much you love our backdrops.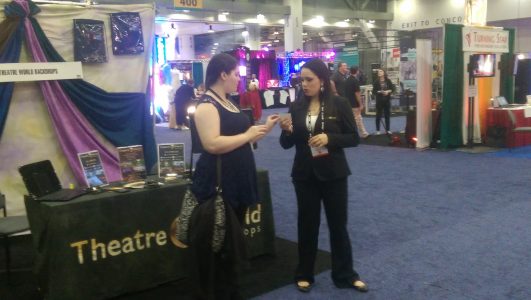 Thank to everyone who complimented us on the backdrop we displayed at the show – Majestic Mansion Foyer.  The backdrop is one of three similar designs we recently developed to provide enhanced scenic imagery for multiple theatrical stage shows, dance recitals, and themed events.  Several of these new designs are already with clients supporting their productions across the country.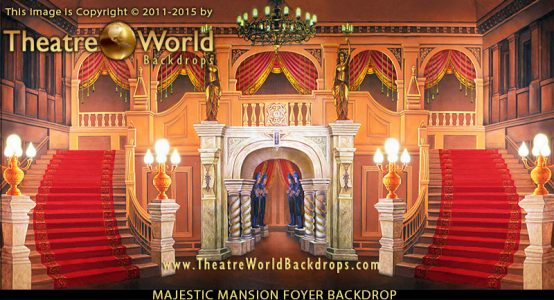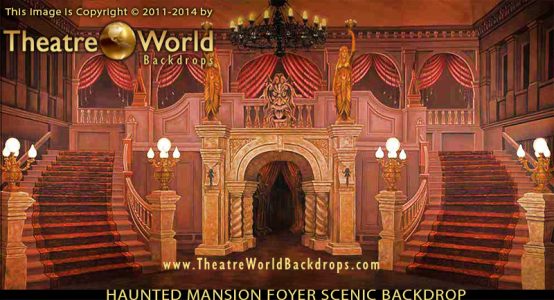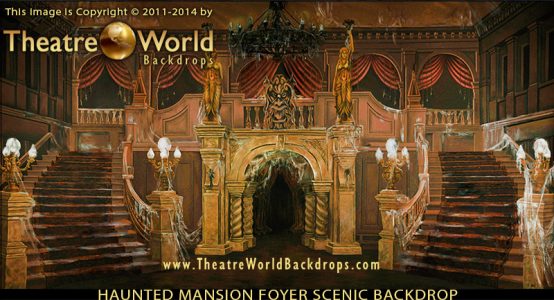 The Conference and Stage Expo provided our Team with a wealth of information. From checking out the latest products and learning about innovations for the stage production community, to discussing the newest trends in scenic design, we learned so much at USITT. We are pleased to be able to bring back so much knowledge to share with the rest of the TWB Team. However, our favorite products, by far, had to be the 3D printers that were on display. It was incredible to witness what may very well be the future of prop making. The costumes on display were also incredible! A ghostly ghoul, a perfectly sewn Snow White, and a stunning Queen of Hearts ensemble topped our list of favorites. We had an excellent time and are already considering attending next year's event in Salt Lake City.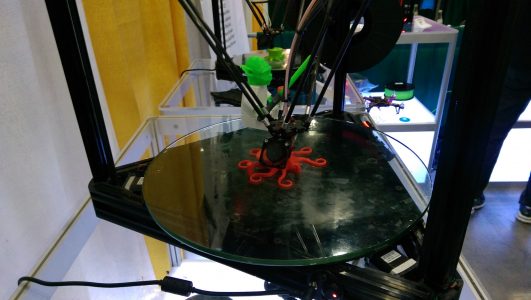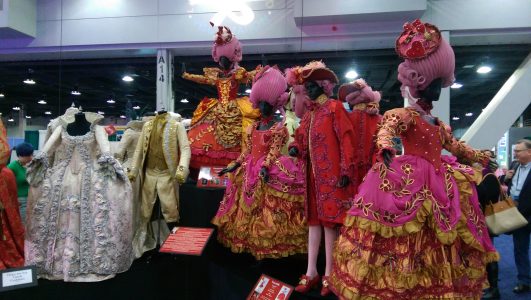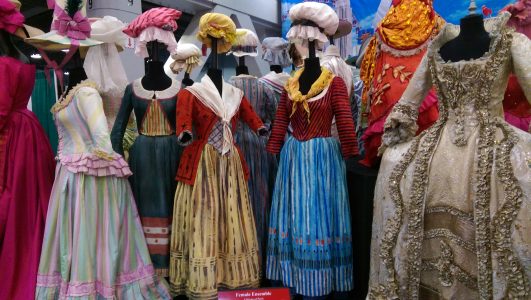 What's New Back Home?
Our Design Teams have been very busy creating new imagery to support Dance, Event, and stage productions, from ADDAMS FAMILY to THE WIZARD OF OZ. We have already released some of these designs and the rest will be out in the next few weeks. As a result of all of this planning, we currently have 50+ new designs just entering the production queue.  Earlier this month, we shared a sketch of our soon to be released Fantasy Castle on Facebook. We also shared photos of our new Beale Street Memphis and Love and Peace Graffiti backdrops. We hope you enjoyed this insight into our expanded development cycle. (And yes, we are working on a FROZEN-themed collection. We will release these backdrops over the next few months.)  Please visit our Latest Backdrop section of the website to view all of our most recent releases.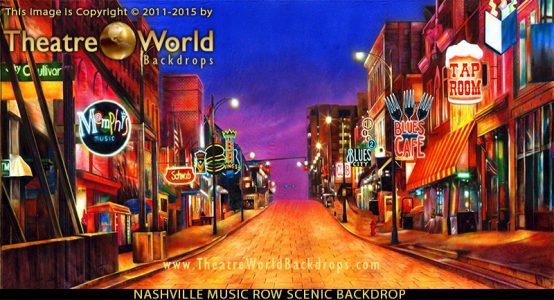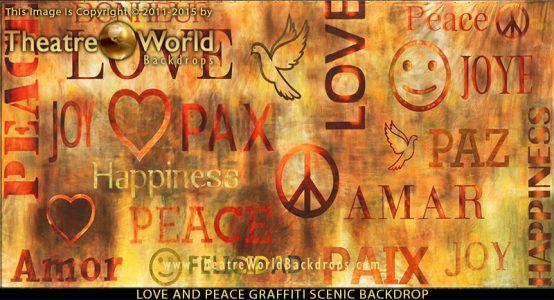 The entire TheatreWorld Team is optimistically looking to the future. After an eventful time at USITT, we are excited about all of the new scenic backdrops headed to our rental inventory. We look forward to working with even more new clients. Above all else, we are officially prepared to get back to doing what we love: designing and providing the highest-quality suite of hand-painted imagery available.