Going Beyond the Script
Written by: Melanie Simmons
Good grief! Take a trip down memory lane with Broadway darling You're a Good Man, Charlie Brown. The daily travails of the six-year-olds featured in Charles M. Schultz's comic strip, Peanuts, spring to life on the stage with song and dance in this timeless musical. This clever re-imagining of the darling of the Sunday funnies is now yours to play with!
The show was originally written in 1967 by Clark Gesner. It was revived in 1998 with additional songs by Andrew Lippa. The revival included some modernized dialogue by Michael Mayer, who also directed. In 1999, the show went on to win two Tonys (including Best Actress for the unforgettable Kristin Chenoweth) and several Drama Desk Awards. Given its relatively short run time, small cast, and even smaller orchestra, this is the perfect musical for theatre groups that are small in numbers but big in heart!
The show takes us through a day in the life of Charlie Brown. Each scene is a tiny vignette, drawn directly from the comic strips themselves. The show is woven together over two short acts – or you can skip the intermission if you're feeling ambitious with pacing. The settings are simple. (The world of six-year-olds is not terribly complicated!) Though many productions rely heavily on creative, cartoon-like set pieces, there is still plenty use for backdrops to enhance your set design.
Comic Strip Inspired Backdrops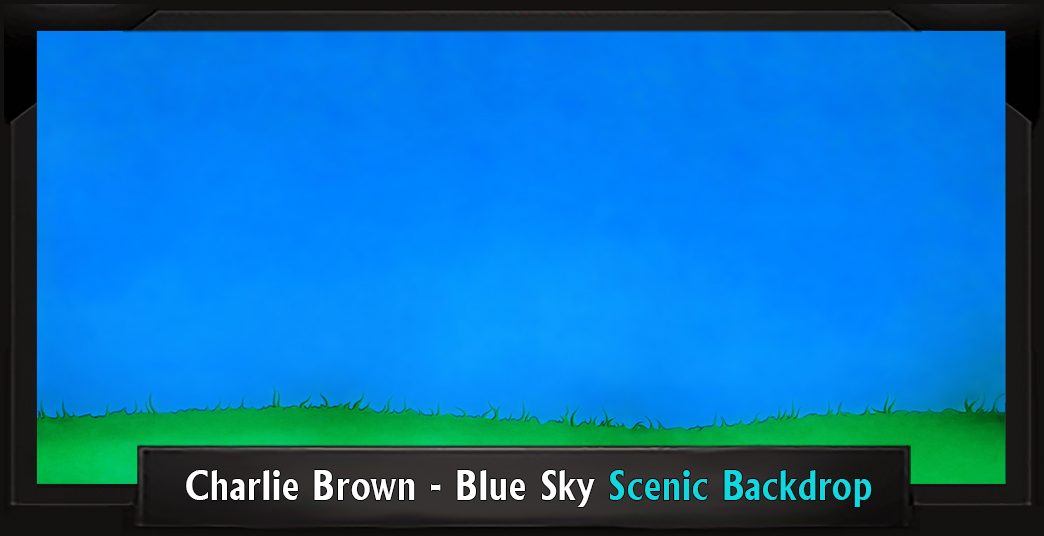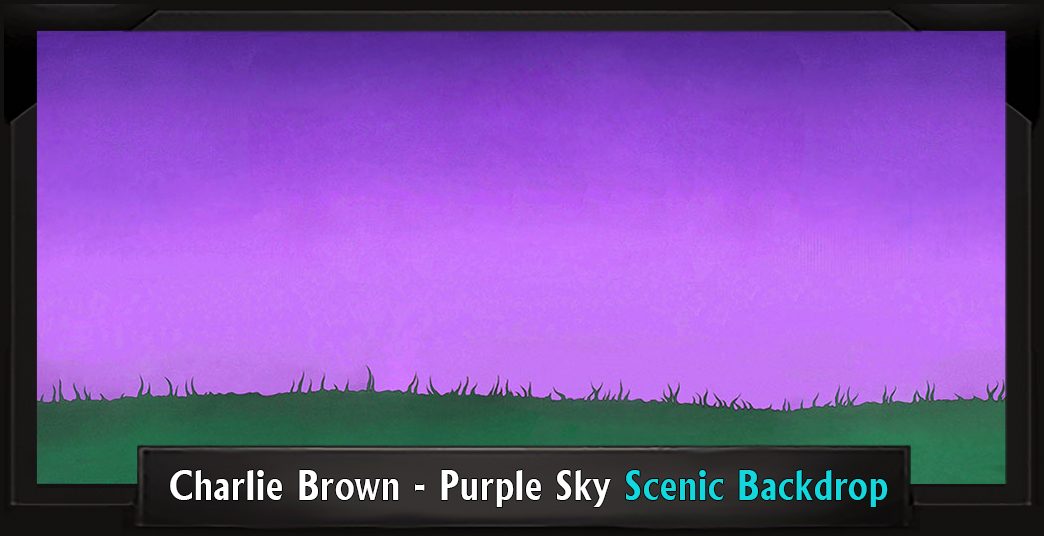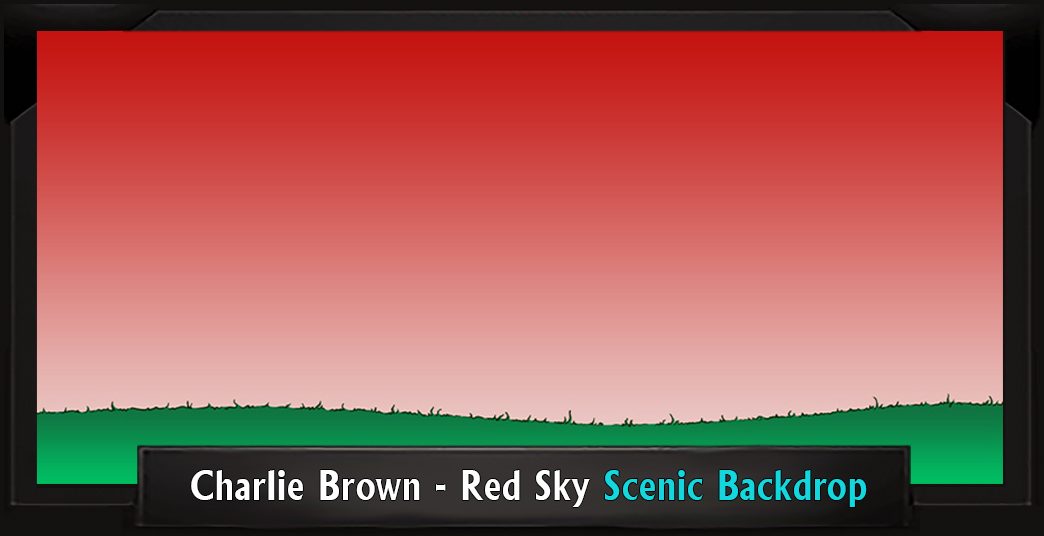 To complement the show's cartoon aesthetic, TheatreWorld has designed some drops that perfectly capture the primary nature of Charlie Brown's world. Our Charlie Brown – Blue Sky backdrop features a crystal clear sky with a bright green grass, done in cartoonish detail. It conveys the idyllic optimism of youth and is perfect for the opening and closing scenes. It's also a must-have for the baseball game and the kite-flying scenes. If you choose to use just one single drop for your production, this one is essential.
The life of a young'un can be surprisingly dramatic. Take, for instance, Charlie Brown's unrequited love for the Little Redheaded Girl. (Who we never see on stage!) Lucy also struggles with love issues, as she tries to get her "boyfriend" Schroeder to pay more attention to her than to his beloved piano. Even Linus gets in some crooning time with his constant companion in "My Blanket and Me". You also might want a moodier look for the scene where Charlie Brown visits Lucy for life advice ("The Doctor is In"). Or, perhaps you'd like to end the show – set at dusk – against the lavender shades of twilight. For any of these scenes, you might give TheatreWorld's Charlie Brown – Purple Sky backdrop a try.
Of course, there were would hardly be a Charlie Brown without Snoopy! Charlie Brown's beloved pet does more than nap and beg for dinner in this show, however. He's a full-fledged character in his own right, who dreams of being more than a dog ("Snoopy") and saving the world from the Red Baron. This Charlie Brown – Red Sky backdrop would make a perfect backdrop for the Flying Ace! It would also be a great choice for the end of Act I, which is set on Valentine's Day.
Happiness is a Starry Night, Charlie Brown…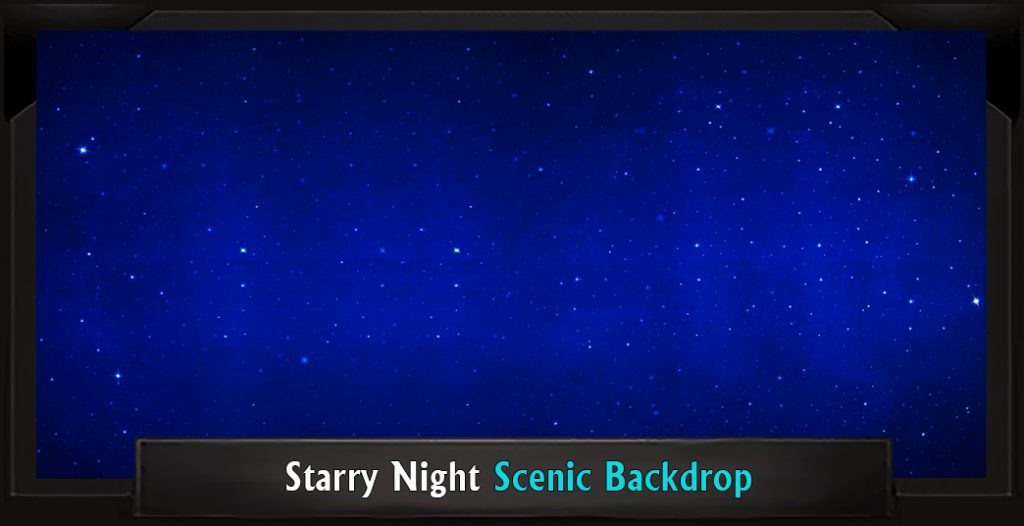 This Starry Night backdrop would be a lovely departure from the cartoon feel, while still evoking the original illustrations with its rich blues and pinpoints of light. Picture Charlie Brown ruminating late at night, seeking answers to life's deep questions from the stars shining above. Imagine Snoopy's dog house, with the pugnacious pup dreaming away on the roof. These moments will really pop against this peaceful night sky.
Keeping it Simple – Header and Leg Sets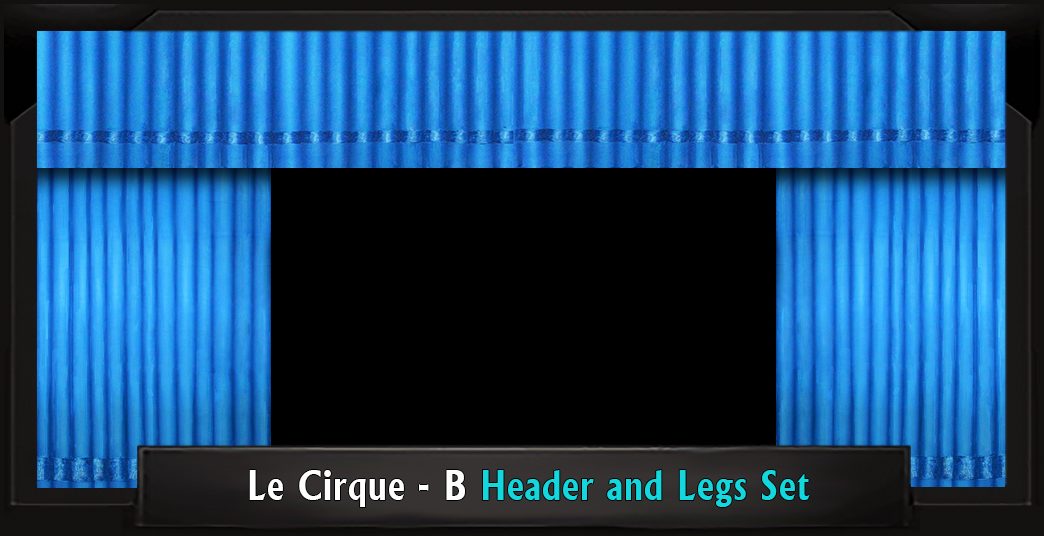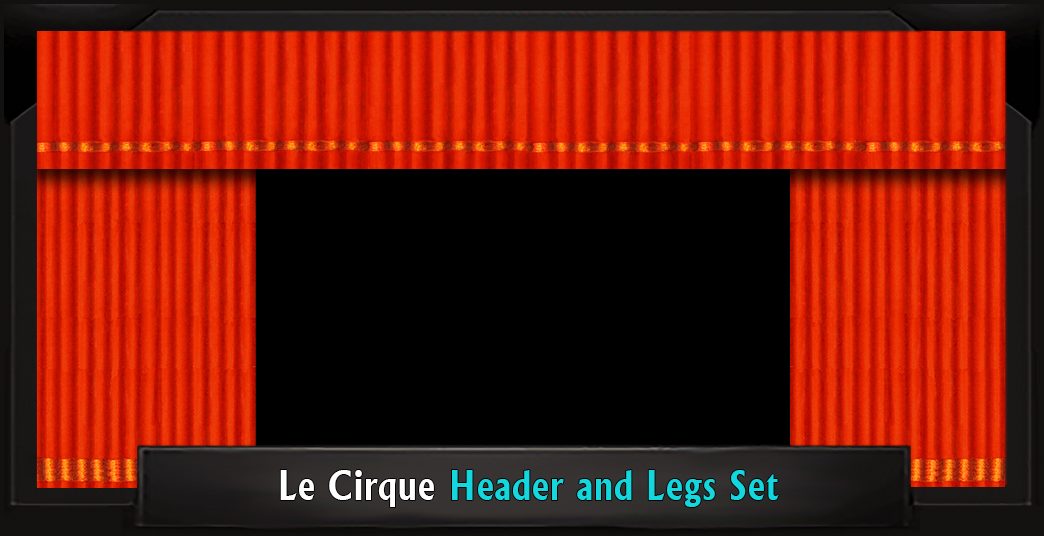 Another option for staging You're a Good Man, Charlie Brown would be to replace backdrops with a cyc and use lighting effects to change the background color as needed. You can then frame your stage with a header and legs set in primary colors. Two great choices are the Le Cirque – B Header and Legs set in brilliant blue or the red Le Cirque Header and Legs set. Use set pieces styled in a cartoon fashion to further define scene changes.
The energy and simplicity of youth are the hallmarks of You're a Good Man, Charlie Brown. Charlie Brown and his deep pondering on life playfully showcase the simpler outlooks of his companions. By relating to both, we get to take a good look at ourselves and the big world around us. Furthermore, the nostalgic charm and youthful exuberance of the score will take your audience down memory lane.
Let TheatreWorld Backdrops help you bring some childlike "Happiness" to your stage! Contact us about drops for your own production of You're a Good Man, Charlie Brown today.