Two New Sizes of Backdrops Are On the Way!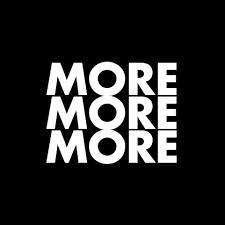 TheatreWorld is pleased announce two new, major products. We listened to your feedback and created these updates as a direct response to your requests.  First, beginning in February, TheatreWorld Backdrops will release new sizes! First up is our New Cabaret series of Broadway-quality backdrops.  Next, we will release our photography studio backdrops.  We will have a separate division specializing in photography drops. However, we also plan to make many scenic images available specifically for theatrical productions, dance recitals, and special events.
New Sizes! TheatreWorld's Cabaret Series
The Cabaret Series is a collection of smaller backdrops. It will provide coverage for staging areas that are 20' by 10'.  Furthermore, they will offer the same quality standards as their larger counterparts. Similarly, these backdrops are fire-resistant and comply with NFPA standards. The Cabaret Series was created in response to requests from dance groups for workshop-sized backdrops, event planners searching for backdrops for smaller venues, and theatrical groups who perform on smaller stages or are looking for high quality imagery for the lobbies of their performance venues. Cabaret Series backdrops rental pricing starts at just over $200.00 per week. These backdrops will also be available for purchase.
Our first round of design selections for the Cabaret Series will offer scenery for a wide variety of themes. From fairy tales, such as BEAUTY AND THE BEAST and ALICE IN WONDERLAND, to specific event motifs, such as Hollywood parties and Casino nights, the Cabaret Series will have the imagery that you need.  Please contact our customer service teams for more information, scheduling, or pricing.
High-Quality Photography Backdrops in a Variety of Sizes
Many of our theatrical clients have asked for high quality photography backdrops to use as photo booths. Therefore, TheatreWorld will soon have fully detailed drops available in sizes as small as 5' by 8'. These backdrops will cover both specific show themes and more generalized scenery. This line will be for purchase only, but will also make a great addition to a wide variety of special events.  The same team of artists that already produces our stage-sized backdrops will also develop the hand-painted drops.
With these additional product offerings, TheatreWorld is taking the next major step to being the preeminent backdrop provider in the United States.  Our combined inventories will soon span the theatrical, dance, event, and photography communities. With sizing from 5' by 8' to 48' by 20', our inventory will cover the widest spectrum of needs of any single supplier.  Don't forget that special orders don't upset us.  If you're looking for a high-quality, hand-painted image on muslin, TheatreWorld can produce it!