New Backdrop Feature: Introducing Wonderland Header and Wonderland Legs!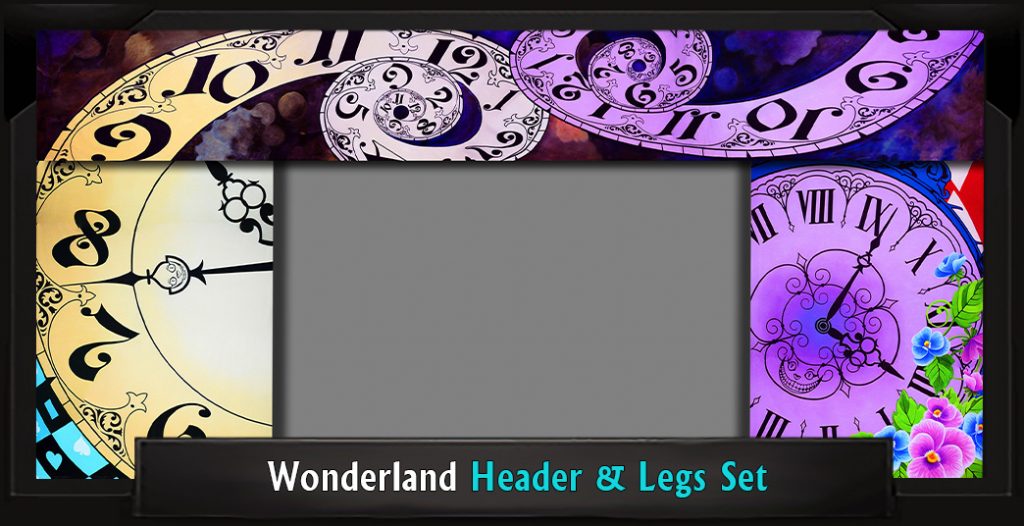 TheatreWorld is delighted to finally present our brand-new Wonderland Header and Wonderland Legs set! Our customers have been asking us to create these items for years, and we're pleased to say that we've delivered! Our newest header and legs set will enhance your Alice in Wonderland-themed events, recitals, and, of course, stage adaptations of the classic novel. The pieces can be used together or separately, with or without a backdrop or complex set pieces. As a frame along the proscenium, Wonderland Header and Legs will set the tone for your production before the curtain even rises. Used mid-stage, they'll create necessary entrances and exits and bring color, movement, and depth to your staging.
Our design team incorporated the bright colors of Wonderland alongside some of the story's most recognizable imagery. The legs and header both feature clocks, some ticking along in orderly fashion and others as twisted as Wonderland itself. Additionally, the legs set features symbols from Wonderland's iconic playing cards and a smattering of flowers. When aligned just so, the clock from the stage right leg will appear to flow almost perfectly into the stage right clock in the header. The old fashioned, yet whimsical style of the clocks makes this header and leg set perfect for classic and more Burton-esque interpretations alike.
Whether you'd like to use the legs alone or the complete set, Wonderland Header and Legs will add so much to your stage!
Which Backdrops Can I Use this Header and Legs Set With?
Our Wonderland Header and Legs set looks great all on its own with just a plain curtain or scrim upstage. However, the pieces also pair terrifically with a wide variety of backdrops, if you'd really like to take your set design to the next level. Want to see how this header and legs set pairs with some of our most popular Alice in Wonderland backdrops? Let's head down the rabbit hole and set the stage for Wonderland!
Colorful and Classic Wonderland Looks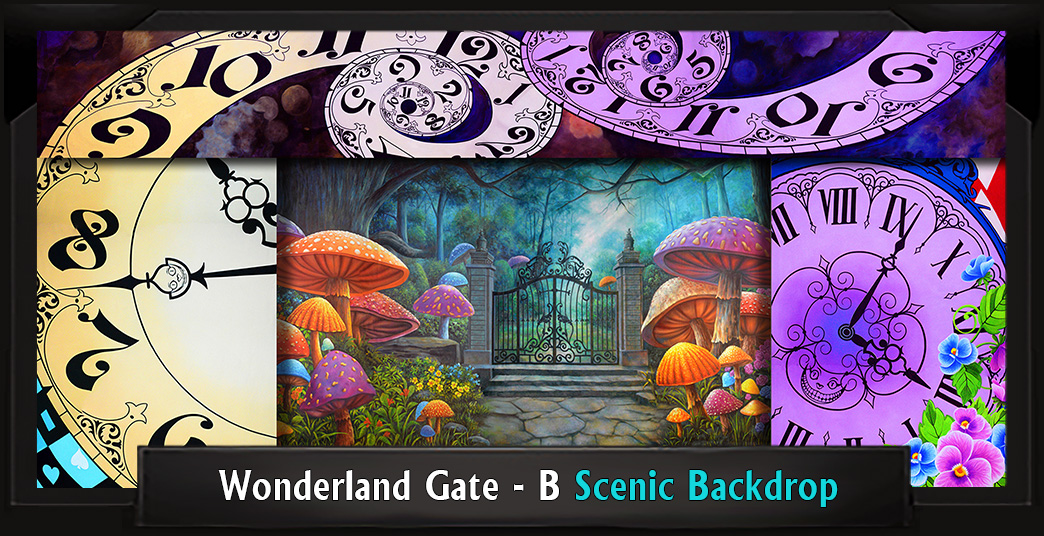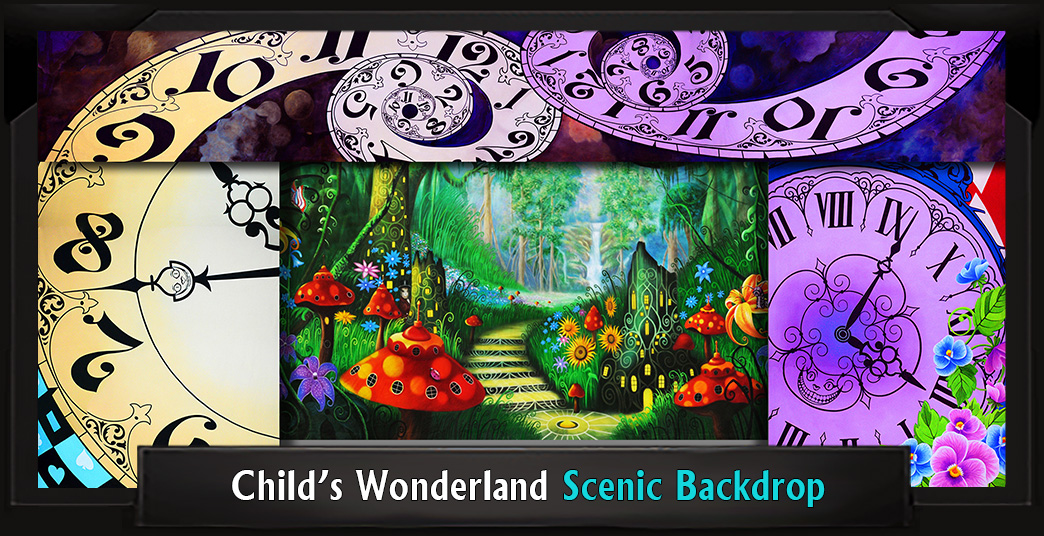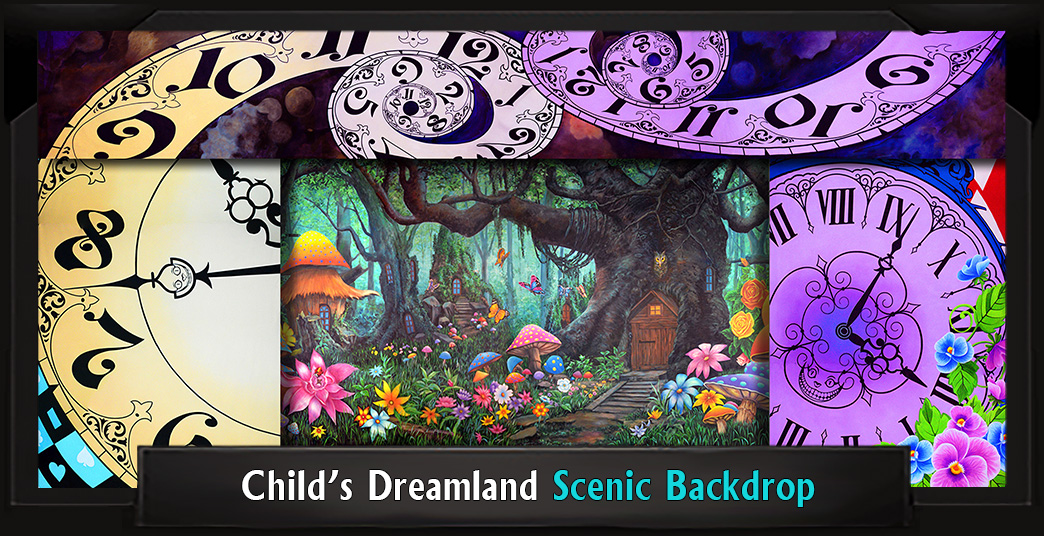 If your interpretation of Wonderland tends towards a bright, childlike aesthetic, consider Wonderland Gate – B. The purple and aqua toadstools are a perfect match for the colors found in Wonderland Header and Legs! Child's Wonderland features similarly vibrant colors that also match like a dream. Or, for the most storybook option of all, use Child's Dreamland. The pastel hues and earthy features tone down the vividness of the header and legs for a still bright, yet slightly more mellow effect.
The Darker Side of Wonderland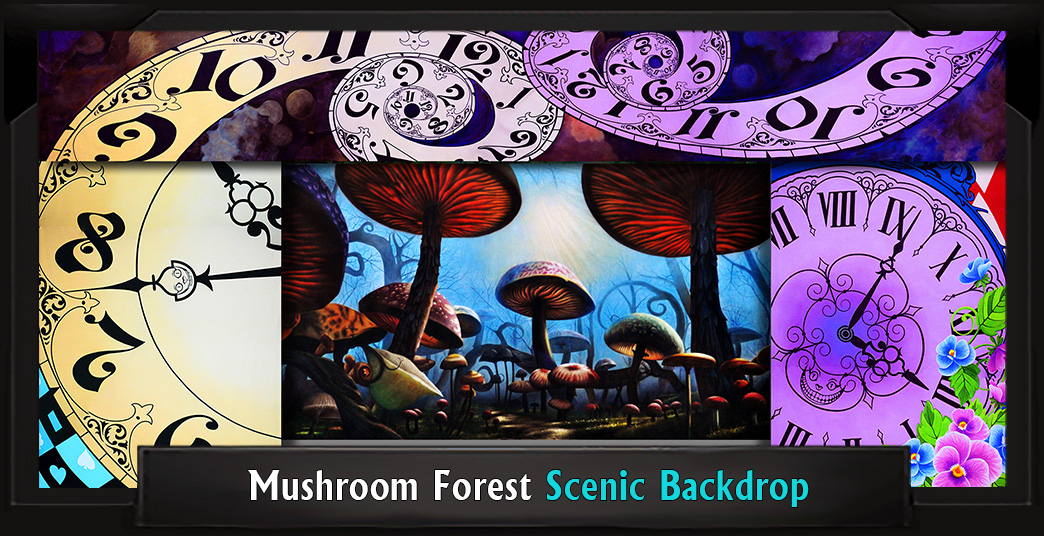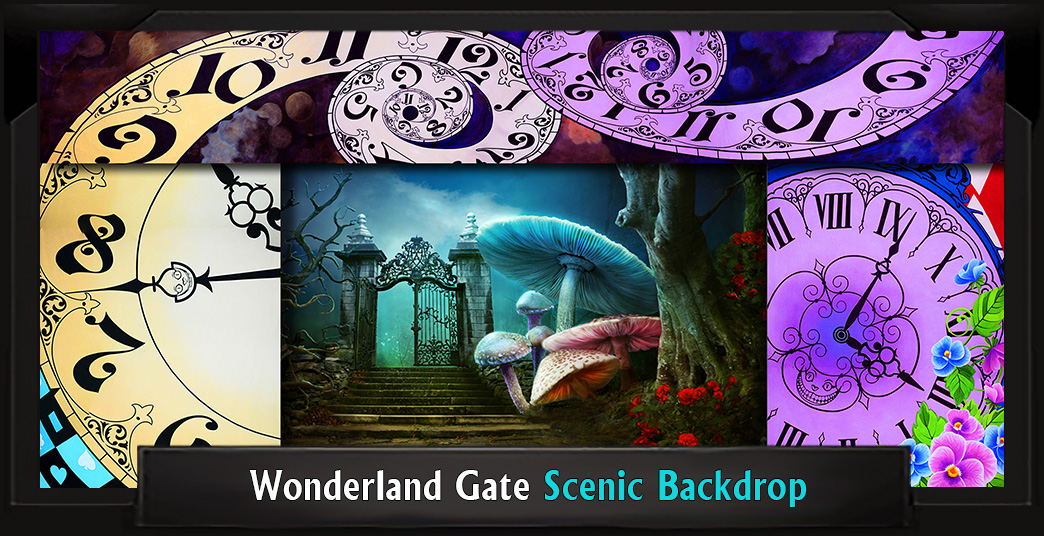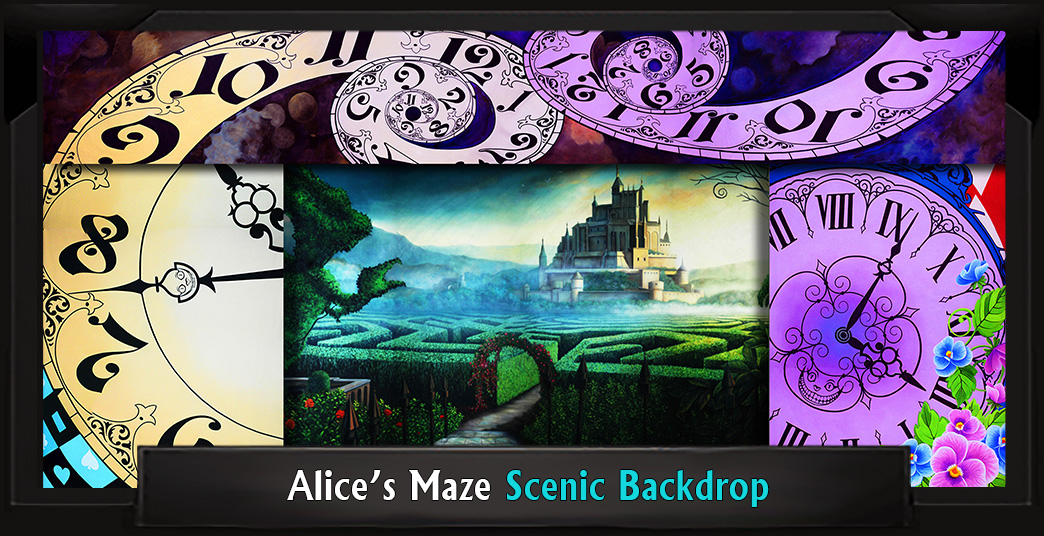 For a dark and twisted Wonderland, consider Wonderland Gate. The muted colors of this moody backdrop will make the bright header and legs pop even more. For a surreal and particularly Tim Burton style Wonderland, pair the header and legs with Mushroom Forest. The scale of the giant mushrooms and oversized clocks together will make Alice seem especially small. Finally, for a grand option, use Alice's Maze. Having the large clocks on the legs in the foreground will make the Queen of Hearts' castle look even more distant.
We hope you love our new Wonderland Header and Wonderland Legs set as much as we do! Call TheatreWorld to reserve these pieces for your 2022-2023 season today!