"ALL SHOOK UP" the Musical Arrives at TheatreWorld – All Hail The King!
If you listed the top American icons of the past century, there's no way that you would be able to leave out Elvis. American culture, the King, his music, and his legacy are inextricable. ALL SHOOK UP, released in 2004. The show is a theatrical tribute to Elvis Presley and his work. The entire musical uses hits from Elvis's catalog to tell the story of a young vagabond in 1950's America. TheatreWorld is developing a series of backdrops to support this popular musical.
The King's Gates
While many of our existing selection of backdrops apply to this script, we just couldn't roll out a new show without having our artists develop several backdrops specifically for ALL SHOOK UP. When our team first set out to design our PRISON INTERIOR, they couldn't stop thinking about performers around the country singing "Jailhouse Rock" for their audiences. We also knew that we needed something that screamed "Elvis!".
After a good amount of debate, we laid the groundwork for the backdrop that we are unveiling today. We would like to formally welcome everyone to THE KING'S GATES. Our Artistic Team used Graceland for inspiration for this beautifully developed backdrop. This nighttime backdrop portrays the King's estate. The house hides behind a family of oaks and magnolias.
The centerpiece of this drop is the gate itself. The wrought iron gate features two guitar players and silver musical notes. The paints used to detail the musicians and the music notes includes flakes of actual silver and gold. This ensures the King gets the royal treatment! Additionally, it guarantees that this backdrop will pop behind your actors. It's perfect for sharing Elvis's legacy with your audiences. It's great also great for ALL SHOOK UP, BYE BYE BIRDIE, or any tribute to the King's music.
Other Rockin' News
The King's Gates is the 400th uniquely designed backdrop that our team has produced in the past 21 months. Thanks to our clients' feedback, we have been fortunate to have developed many new and intricate ideas to help make the backdrop industry more artistic and better stylized.
We have multiple new additions to our backdrop rental inventory currently development. These drops will be available to support your shows and events in the very near future. Our Rock N' Roll Concert Drape and Rock N' Roll Hall of Fame will be perfect for ALL SHOOK UP. They'll also be great for other Americana-themed shows and special events. We look forward to your feedback on our new inventory and to bringing you additional scenery options for this musical.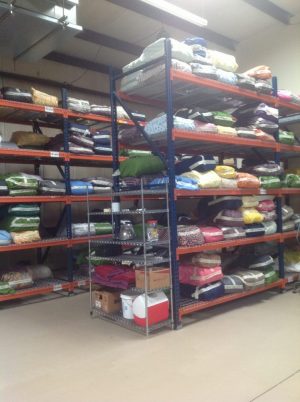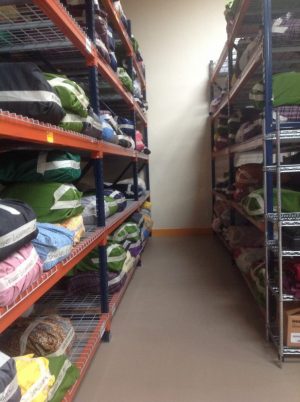 Our worldwide creative teams are currently working on new Signature Series designs. These drops will be available to support SHREK THE MUSICAL, PETER PAN, LEGALLY BLONDE, and more. Furthermore, one of TheatreWorld's new designs will debut on CBS's nationally televised show The View for Halloween.
Our customer services teams look forward to helping you develop the best package for your next production or holiday event.  Please call us at 855.TWB.DROPS with any questions about your backdrop, show packages, and/or custom needs.