A Great Cause + Charo + The Perfect Event Backdrop = A Formula For Success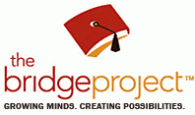 In 1991, a dedicated group of people came together to make sure that children growing up in public housing neighborhoods in Denver had the tools that they needed to get the education that they deserve. This group is called The Bridge Project and they are still actively enhancing the educational opportunities of low income children throughout the Mile High City. The Bridge Project is based out of the University of Denver and has an active presence in the actual communities where their beneficiaries live. They provide a variety of free services to the community, including tutoring, mentoring, and scholarship assistance.
The Bridge Project takes a direct approach to helping children succeed. They don't just provide much needed tutoring and homework help. They work with kids in developing socially, preparing them for success in life. The group works directly with families. Key community members also serve as positive role models and shoulders to lean on 24/7, 365. They back this support up with year-round educational assistance for the children involved in the program.
During the school year, kids have access to homework help and after school social programs. When school lets out for summer, The Bridge Program continues their work. They provide tutoring and educational field trips. They even offer access to a week-long hockey camp so that kids can learn a new sport during their vacation. As the kids advance into high school, the program offers employment training, volunteer opportunities, and mentoring aimed at helping kids successfully identify and obtain college scholarships. Experiences and opportunities like these have a lasting impact on the children themselves and, also, the community at large.
TheatreWorld at The Bridge Project's 2013 Annual Fundraising Gala – "Viva la Noche"
Recently, TheatreWorld was able to play a small role in The Bridge Project's 2013 Annual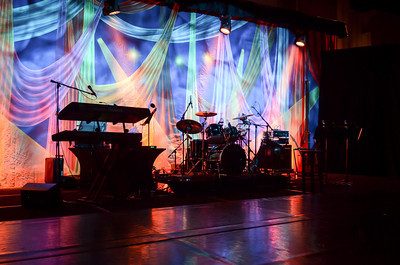 Fundraising Gala. The event, themed "Viva la Noche", featured a silent auction. It also boasted and a private performance by Charo, one of the world's premier entertainers. All in all, the event was a huge success. It raised funds that will enable The Bridge Project to continue improving the lives and educational opportunities of Denver youth who need it the most.
We are honored to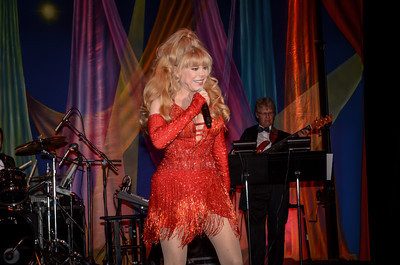 have played a small part in this event and to have had the opportunity to see our Le Cirque Celebration Drape assist in a performance by a star who has graced stages across the globe. From time to time, clients ask us if the backdrop images on our site are representative of the real product. (We take high resolution pictures of each backdrop in natural sunlight to display on our site). With professional lighting, this drop looks even better!
If you would like to learn more about The Bridge Project, please visit them online. They have volunteer opportunities and events throughout the year. If you aren't in the Denver area, but would still like to help, you can easily make a donation to the program online via The University of Denver's online giving website. It's always a good thing to help those who are helping others!