TheatreWorld Makes it to the WIZARD OF OZ 75th Anniversary Party
The WIZARD OF OZ turning 75 years old is huge for both Hollywood and the theatre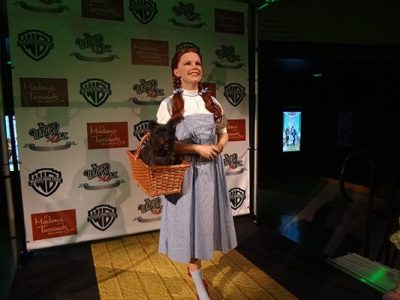 community. This classic tale continues to captivate audiences worldwide. This impending milestone already excited the TheatreWorld team. However, we were even more excited when we received a call from one of the nation's most esteemed and creative event marketing agencies, Paradigm Shift Worldwide. Paradigm Shift Worldwide put together the official 75th Anniversary Party for the WIZARD OF OZ. Warner Bros. chose Paradigm Shift due to their reputation for successfully executing high level events. We are humbled Paradigm Shift Worldwide chose one of our premier WIZARD OF OZ backdrops, Emerald City Great Hall, to help set the theme at the film's official anniversary party.
A Look Inside the Party
Paradigm Shift Worldwide delivered a top-notch party to ring in the 75th Anniversary.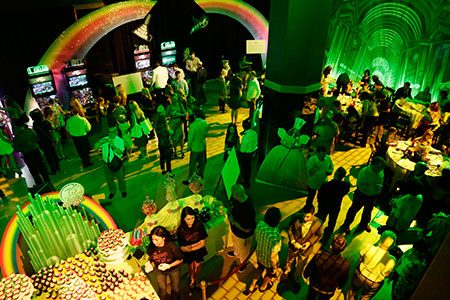 They hosted it at the TCL Chinese Theater in Los Angeles. This is the same theater that aired the original premier screening of the film in 1939. The party itself celebrated 75th Anniversary of THE WIZARD OF OZ. Additionally, it honored the official 3D IMAX release of the film. The event team turned the Chinese Theater into a fairy tale setting. The decor featured professionally designed set pieces, emerald lighting, yellow brick trim and one of our most popular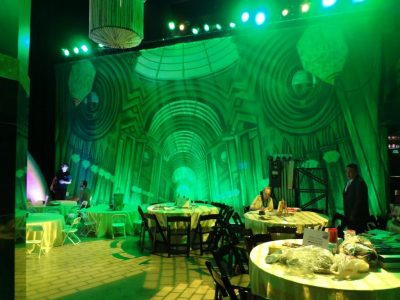 WIZARD OF OZ drops.
Paradigm Shift also brought in artists to showcase original artwork themed around this classic tale. The attendees included some of Hollywood's top stars, and cast members from the original film. (And, of course, The Good Witch, The Tin Man, The Cowardly Lion and The Scarecrow.) Even Dorothy attended! Madame Tussauds of Hollywood unveiled their strikingly life-like wax statue of Judy Garland in her most famous role. Everyone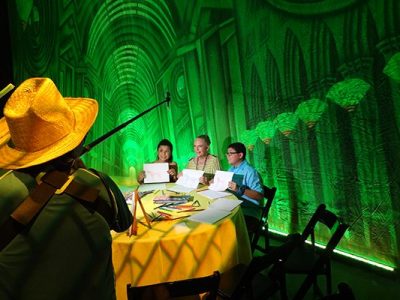 who attended had a great time at the event, and carried the party through to the official premier screening of the 3D version of the film.
Congratulations on a Spectacular Event!
Paradigm Shift Worldwide delivered a themed event that lived up to the hype of one of the most popular storylines ever. As you can see from the pictures, their team blended their creativity perfectly with themes from THE WIZARD OF OZ. Putting together an event like this is no easy task. Executing a huge event this perfectly takes a dedicated group of event professionals. We would like to congratulate Paradigm Shift Worldwide on planning yet another flawless celebration. Their planning and hard work culminated in a party befitting this beloved story. We will be forever grateful to play a small role in the official WIZARD OF OZ 75th Anniversary.